5 Critical Areas of Human Capital Risk [Infographic]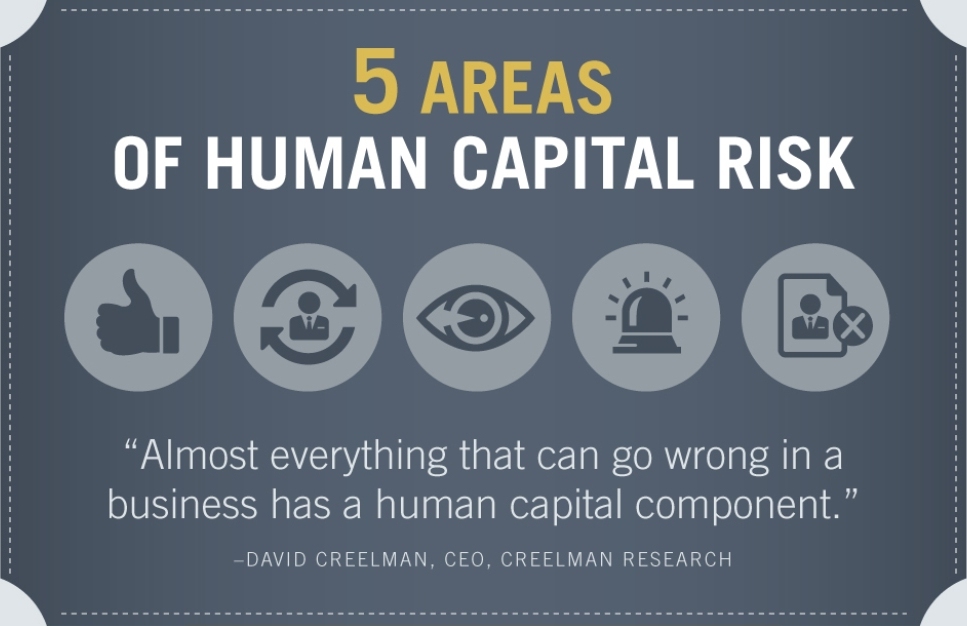 "Almost everything that can go wrong in a business has a human capital component." This quote from David Creelman of Creelman Research points out the critical importance of managing human capital risks. Often, risks associated with human actions are given only cursory attention until "something bad happens". Unfortunately, when one of these risks contributes to a loss, it can be very costly in terms of brand, reputation, morale, or revenue.
Human capital risks commonly stem from these five critical areas:
Complacency
Turnover
Occupational fraud
Catastrophic workplace events
Negligent hiring or retention
This latest infographic summarizes each area and offers tips to help organizations better manage their human capital risks.