Portraying the Victims of Occupational Fraud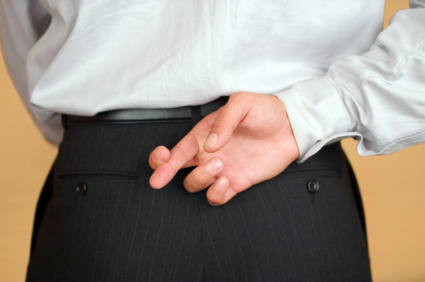 Fraud is a true affront to any organization. In cases of occupational fraud the very people entrusted to represent the interests of a business, abuse the trust placed upon them for personal gain.  Organizations worldwide are impacted by this far-reaching threat.
Asset misappropriation, corruption, financial statement fraud schemes… these categories of fraud embody a wide range of fraudulent behavior including purchasing schemes, bribery, illegal gratuities, extortion, asset overstatements/understatements, cash theft, and more.  And it's a sizable problem. It is estimated that each year organizations face a 5% revenue loss to fraud, resulting in a global loss of $3.5 trillion.  More than one-fifth of the crimes cause loss of over $1 million.  (According to ACFE)
While not violent, occupational fraud is certainly not victimless.
The effects of occupational fraud go direct to the bottom line, raiding profits and depriving employees, businesses, government agencies, non-profits, ANY organization of the growth and investment it deserves. Fraud is costly in more ways than one since reputation, productivity, and security are often also damaged.
A yearlong study of occupational fraud was the basis for the most recent Report to the Nations on Occupational Fraud and Abuse from the Association of Certified Fraud Examiners (ACFE). The Association analyzed nearly 1,400 cases of fraud from 94 nations, offering a global overview of workplace fraud. The study reveals trends that help portray the perpetrators, the nature of their crimes, and the organizations targeted for fraud across three key categories:
Asset Misappropriation
Corruption
Financial Statement Fraud Schemes
Who Are The Victims of Occupational Fraud?
Occupational fraud does not discriminate.  It is a global problem affecting organizations of all shapes and sizes.  Yet there are some trends worth noting:
Small businesses are hit hardest.
Organizations with fewer than 1,000 employees are significantly more likely to be victimized by occupational fraud. They are also less likely to detect fraud by a tip or internal audit than their larger business counterparts.  Small businesses with fewer than 100 employees are especially prone to billing schemes, check tampering, and payroll schemes while their larger business counterparts experience more corruption.
For-profits suffer more than non-profits.
More than two-thirds of the victims of occupational fraud are for-profit organizations, according to the ACFE research.  Non-profits made up less than 10% of the fraud cases while government cases consumed 16.8% of the study.  Privately owned and publicly traded companies comprised the largest median losses.
Banking and financial services top the list of hardest-hit industries.
As in the previous two years of ACFE reporting banking and financial services followed by government, public administration, and manufacturing businesses report the most fraud cases.  While these three business sectors had the highest numbers of fraud cases, the mining industry suffered the greatest median financial impact, followed by real estate and construction.
Nearly half of victim organizations fail to recover their losses.
Almost half (49%) of the businesses victimized by fraud failed to recoup any financial losses, according to the ACFE study.  This correlates with previous research, which found that 40-50% of all fraud victims are not compensated for their fiscal damage.
Lack of anti-fraud controls correlates with increase in fraud.
Probably the biggest takeaway for organizations considering their potential to become a victim of fraud is this ACFE finding: The cost of losses and time-to-detection of occupational fraud schemes is significantly reduced when victim organizations implement anti-fraud controls.  The study concludes with a checklist of 11 fraud prevention practices.  Click here to download the ACFE Fraud Prevention Checklist.
At Lowers Risk Group, we work to protect the people, brands, and profits of organizations around the globe. Our human capital risk mitigation and loss prevention specialists can help you craft a strategy and provide the necessary resources to deter occupational fraud and other risks facing your organization.